Insight | Investment Management
Patient long term investors should hold their nerve as markets suffer short term impacts
27 March 2020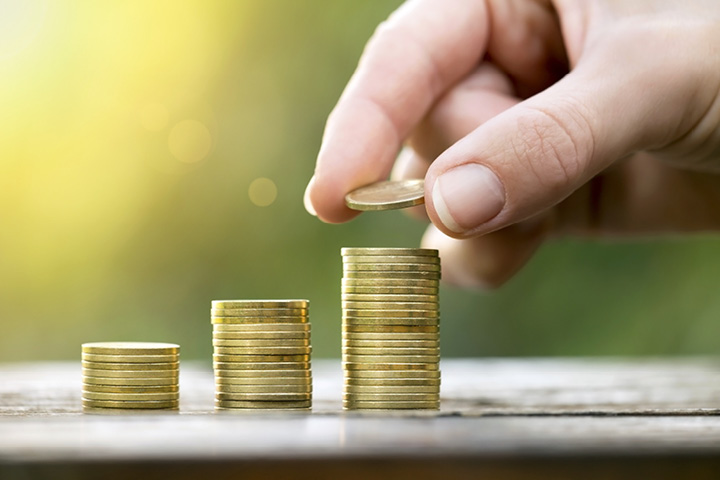 As we continue to monitor developments concerning the Coronavirus closely, ensuring the wellbeing of our employees, our clients and their families is our first stop. Our team of financial planners and investment managers are now safely homeworking and we are keeping in touch by phone and email, carefully monitoring the financial markets for our clients.
As these are uncertain times for investors, we will be providing regular market updates and, as always, we are taking a very considered and long term approach to investment. In essence, we will take a step back and look at the facts for you first.
No clear pattern to short term impacts and sell offs yet
Markets have been very quick to react to the ongoing news and the potential impact of the Coronavirus. In addition to this a dispute involving oil production has further unsettled the markets. The speed of these events has created short term impacts and sell offs across all areas, with no clear pattern as yet, and increased levels of indiscriminate selling. For example, companies in the same sectors that have 60% in cash have decreased in value to the same degree as a company with 3% in cash, which is irrational. We have seen gold increase in value and the desire for government bonds pushing yields far lower
Naturally some sectors will be hurt harder than others such as airlines, with this likely to impact on short term earning to varying degrees. Companies in industries and sectors that are integral to business and work, such as technology and healthcare are likely to hold up well relative. In addition companies that have healthy balance sheets and sit with a strong cash position are likely to offer more resistance during these times and this may indeed create opportunities for them longer term.
There may be further government policies to come
You would have seen the extraordinary measures being taken by both governments and central banks globally to provide support to businesses short term to help them over this period. There may be further government policies to come, all to try and help support the economy through these difficult times. Interest rates cuts have been part of this process and this will provide a useful entry point, when there is some level of certainty, as investors seek returns above cash levels for longer term investment.
Invest for the long term rather than indulge in short term speculation
There will always be short term volatility in stock markets, in previous crises, those who invested in a diversified portfolio, and held on to their investments for the long term, have successfully protected their assets. Long-term investors may also see share price weakness as an opportunity to add to existing investments at a more attractive price.
We have always had an investment philosophy to invest with fund managers who invest for a longer time horizon rather than for short term speculation – this remains unchanged. Our underlying managers continue to look for investment opportunities for the longer term.
Whilst we have not been immune from the wider market conditions our style of investing has provided a greater level of protection for our clients during these periods. Our portfolios are diversified across various different asset classes/geographies/sectors all perform differently at different times throughout the investment cycle.
Our asset allocation strategy remains stable as we get through this increased volatility
Given the current market behaviour, we feel it not prudent to make short term asset allocation changes at this stage. Instead it remains sensible to have a diversified set of assets and continue to be patient long term investors rather than trade at a time of increased volatility. We continue to review and monitor market developments and will keep you updated on our views through the website.
If you would like further information or to speak to one of our Financial Planners please call our team on 0131 270 5270 or email us at enquiries@andersonstrathernam.co.uk
We recognise markets are changing quickly. The data and commentary in this article is correct to 27 March 2020. As we've seen in recent weeks, share prices can fall as well as rise and you could get back less than you invest.
This information is obtained from sources considered reliable, but its accuracy and completeness is not guaranteed by Anderson Strathern Asset Management Limited. Neither the information nor any opinions expressed constitute financial advice. Investments can fluctuate in price, value and/or income and may return less than the original amount invested. Past performance is not necessarily a guide to future performance. Anderson Strathern Asset Management Limited is authorised and regulated by the Financial Conduct Authority.