Insight | Financial planning
Achieving Financial Wellbeing
19 August 2020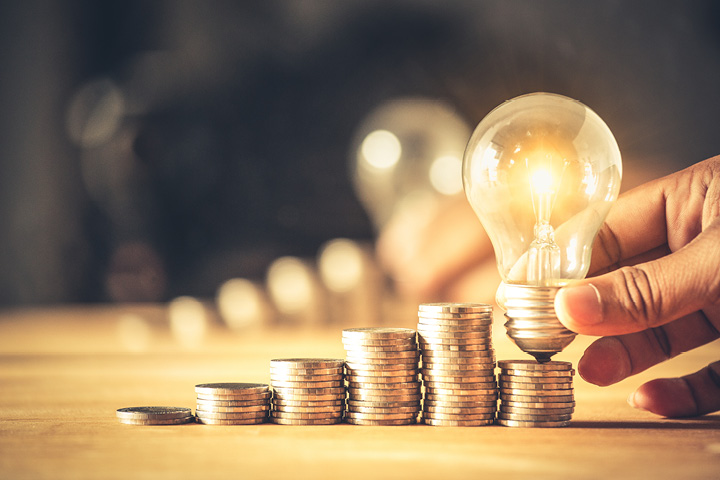 At Anderson Strathern Asset Management we believe it's important for you to review your sense of financial wellbeing, which is an important part of your overall financial health and wellbeing. Recent events such as COVID-19 and its far reaching impact on the economy, mean it is perhaps now more important than ever to take stock. However, what do we mean when we talk about 'financial wellbeing?'
Financial wellbeing is having a sense of security and feeling that you have, or will have, enough money to meet your needs both now and in the future. It's about being in control of your day-to-day financial affairs and having the financial freedom to make choices which allow you to enjoy life.
You may be wondering, for example:
Do I have enough savings or income now to achieve short term and longer term goals?
COVID-19 has impacted the economy, and continues to do so. How has this impacted my existing investments? How will this impact my future plans?
What kind of risks are my current savings and investments exposed to? (this is a lot to do with the types of investments or plans my savings are in). Are my existing investments running too much or too little risk in order to achieve my goals?
Can I and should I restructure my existing investments?
Do I have a realistic forecast, taking into account inflation, of how my finances might look like in the future, say at retirement?
Do I need to save more?
Can I save more?
Have I considered all potential risks to my future plans or are there additional risks I haven't thought of?
We provide a financial planning service that is designed to not only demonstrate how our clients can achieve a healthy sense of financial wellbeing, but to also ensure that any plans created remain on track. We do this through four simple steps:
1 – How can a sense of financial wellbeing be achieved?
Have you thought about talking to a qualified financial planner? The process of planning out your financial future and selecting individual investments for your portfolio can be very time consuming. A financial planner can take care of all of this for you and frees up your time to relax and enjoy other things.
These are the three top reasons to seek the advice of a financial planner*:
Saving for retirement
A general financial health check
To invest savings in the stock market an investment ISA, read our beginners guide to asset management here.
The skill of the financial planner is understanding your goals and desires and keeping you on track to achieve them.
It's easy to make contact with one of our qualified, experienced and approachable financial planners, by phone or e-mail. Click on these links to contact Neil Cameron or James Glass or Benjamin Mitchell.
If you contact us, one of our team will be able to meet you by phone, email, or a Microsoft Teams video meeting and, when it's safe to do so, face to face.  We'll have the discussion with you in whatever way suits you best.
2 – Financial planning, what happens in an initial discussion with a financial planner?
The initial discussion is an important step and often leads to a number of other discussions. These are carried out free of charge ahead of agreeing if we can help you or add value to your existing arrangements. So the questions we may ask about your goals and desires in life are:
What would you like to achieve in life?
The planner would typically ask some questions to get a sense of your current situation and what you feel you would like to achieve in your lifetime. This could cover a number of things:
Protecting your family
Having a happy and comfortable retirement
Passing on wealth to your loved ones
Having a bit more holiday cash
What's your current situation and what's your outlook?
A general discussion relating to your current affairs and outlook in life, helps us ascertain if we can assist you with your life plans and financial wellbeing.
3 – How we help you develop and tailor a financial plan to support your financial wellbeing
With your agreement, we would then undertake a deeper analysis of your situation and outlook. This will help with understanding some fundamentals, enabling you to make informed decisions about your future.
Once your financial planner has a full understanding of your situation and outlook, they will tailor a bespoke financial plan, with forecasting. This will not only help you understand the answers to many of the questions above, but also make any recommendations to help grow the sense of your financial wellbeing.
4 – Implementing and reviewing your financial planning
With your agreement, your financial planner will ensure that your plans are implemented and will agree a review date with you. We recommend that reviews are held at least annually and we will assist in the process of ensuring your financial plan remains on track to increase your sense of financial wellbeing.
How can we help you now?
Our expert team of Financial Planners have both the life and financial planning experience needed to look after your financial wellbeing. Our team can help you look at all areas of financial planning and investment management, including:
Organising your portfolio
Saving for retirement
Mitigating your tax liabilities
Ensuring appropriate protection is in place for yourself and loved ones
We are here to help you get the most out of your finances so you won't have to worry about your financial wellbeing.
As we are an Independent Financial Planning firm with direct links to the Anderson Strathern Law firm, we've a long history of financial planning and giving legal advice to clients. That means we're able to carry out a comprehensive assessment of your financial planning needs and are able to offer a complete range of services, all of which are designed to help you secure your financial wellbeing.
Meet our team here and talk to one of our Financial Planners today by calling 0131 270 5270.
You may also want to read our recent market update on our insights page. We're continuing to provide our clients and prospects with views on the market place.
(*source: Report – Why Seek Financial Advice, Aegon July 2019)
This information is obtained from sources considered reliable, but its accuracy and completeness is not guaranteed by Anderson Strathern Asset Management Limited. Neither the information nor any opinions expressed constitute financial advice. Investments can fluctuate in price, value and/or income and may return less than the original amount invested. Past performance is not necessarily a guide to future performance. Anderson Strathern Asset Management Limited is authorised and regulated by the Financial Conduct Authority.