Insight | ASAM
Strictly award winning business!
28 November 2018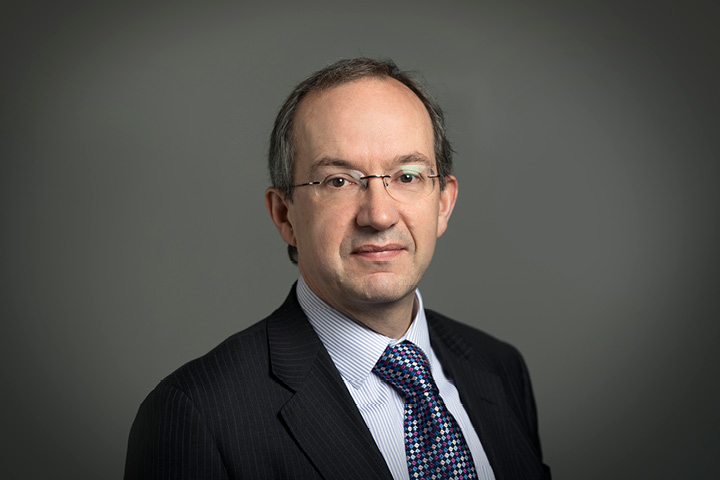 Some of the best performing business leaders of 2018 saw their work recognised as Strictly Come Dancing host, Claudia Winkleman, presented the Institute of Directors (IoD) Director of the Year Awards at the Royal Horticultural Halls London this year.
We were delighted to see Non-Executive Chairman of Anderson Strathern Asset Management Jeremy Brettell receive the award of Non Exec Director of the Year at the glittering event. The awards recognise Britain's top business leaders and the contribution they make to the economy and society.
John Brett, CEO of Anderson Strathern Asset Management, said:
"This is a well-deserved award, we have benefited enormously from Jeremy's breadth of experience in financial services and his approach to building customer service models within the wealth management industry. Our relationship with Anderson Strathern LLP, means clients can be offered the full range of financial, legal and tax services. Our expert advisers deal with estates of all sizes from protecting wealth and putting solid succession planning in place to new investment decisions and the ongoing management of bespoke portfolios."
Jeremy comments:
"It is an honour to be recognised with the award of Non-Executive Director of the Year. Working closely with a team of fellow executive and non-executive directors, within the organisations I work for, and being able to mentor and support emerging firms such as Anderson Strathern Asset Management is hugely important to me."
IoD Director General Stephen Martin said in the IoD news release:
"Your stories are the real story of British business. While the UK faces its fair share of challenges, we also boast a wealth of innovative, world beating companies. Now more than ever, it is crucial that the contribution Britain's business leaders make does not go unrecognised."
Jeremy Brettell CDir FioD MBA, is an independent qualified chartered director and fellow if the IoD with over 35 years' experience in the Financial Services industry. Jeremy holds a number of non-executive director positions including Wesleyan Bank, and works with the Anderson Strathern Asset Management team to develop strategies which deliver excellent customer service.
Jeremy's award comes at a time when Anderson Strathern Asset Management is driving forward its business model, working closely with Anderson Strathern LLP, and its full service approach for clients. The wealth management arm adds strong financial planning and multi asset solutions for clients, enabling the best end to end services in the market place for its law customers and its private wealth clients. Since appointing Jeremy, as non-executive chairman in 2013, the firm has built up over £270 million in assets for a wide range of clients.
View the IoD 2018 full list of winners here.
Further information
For further information e-mail: enquiries@andersonstrathernam.co.uk or call 0131 270 5270.
This information is obtained from sources considered reliable, but its accuracy and completeness is not guaranteed by Anderson Strathern Asset Management Limited. Neither the information nor any opinions expressed constitute financial advice. Investments can fluctuate in price, value and/or income and may return less than the original amount invested. Past performance is not necessarily a guide to future performance. Anderson Strathern Asset Management Limited is authorised and regulated by the Financial Conduct Authority.